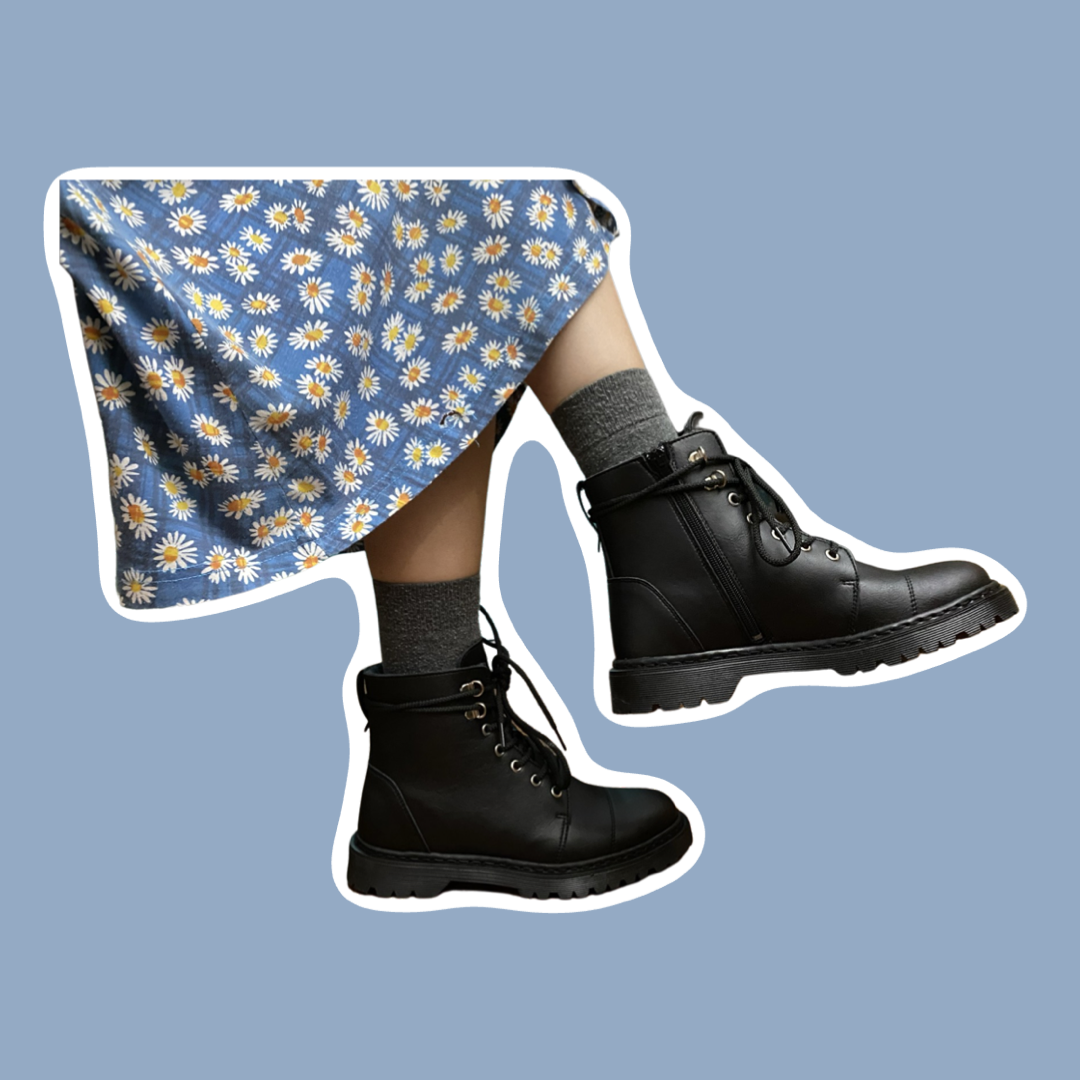 In this week's #NotAnAd episode! (Said with a radio host voice.)
I've been postponing the purchase of new winter boots for years.
I've been wearing the same two pairs of boots for ages.
One is hiking boots bought in Decathlon. Great quality, warm and comfy. Love them! 🤟🏼
The other is made in Portugal (bought them while living in Portugal), really good quality, very sleek and adaptable both to smart dressing and to a more casual style. BUT they are made with leather.
"Then you are not vegan!! 😨😰😭", you guys say.
Well, I bought them when I was not vegan yet. And my current lifestyle contemplates sustainability too, so for me, instead of throwing them away, it makes more sense that I wear them until they are no longer good to use. They were OK for me to wear, but not to donate them. I had their sole repaired once, because they were still in good condition. I have been trying to wear all my shoes until the maximum of their lifespan - to my mum's dismay! Ahah, she hates it! Bless her! 😅
But the time has finally come and I got myself a new pair of winter boots! Woohoo!!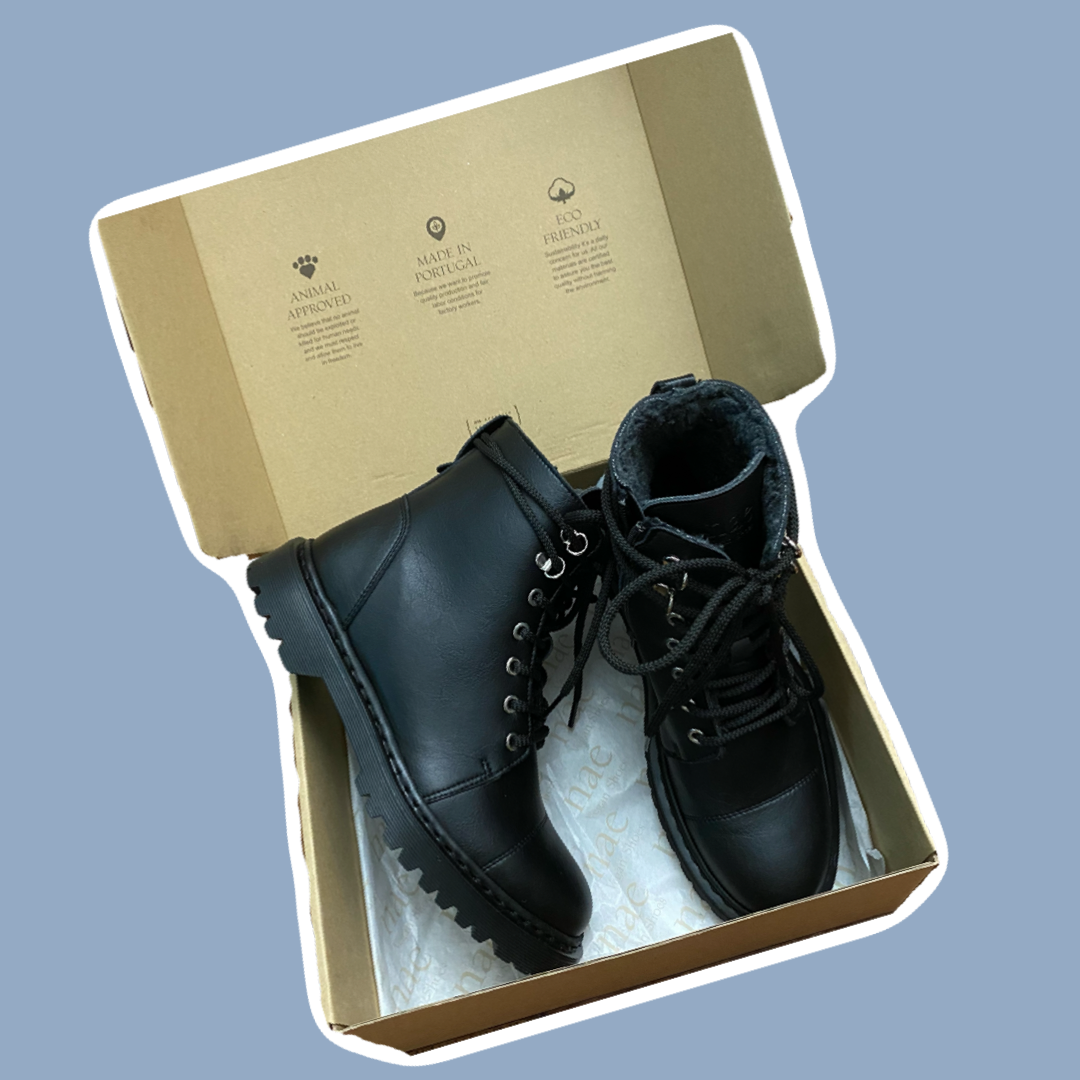 After years of having my eyes on these Nae boots that are similar in style to the ones I have, I ended up choosing another design. Still very sleek, but a bit edgy too. I love them! They are warm inside with a thick cotton lining in the whole boot, not just on the top for fashion 🙄😒 - that was something that I needed (my feet are always cold) and was struggling to find in vegan boots that were not for the snow. This layer is "hypoallergenic and free from dangerous environmental toxins". 🧐
They are made with vegan leather, "a sustainable, innovative, cruelty-free, water-resistant, and durable material".
Not only that, but they are really comfortable! (I tried another design too, but I found these ones more comfy). 🤩
I got mine online, where they had 40% discount on some products until the end of August.
They use plant-based and sustainable materials, their mission is to propose an animal-friendly and ecological alternative against human exploitation. As they put it in their website - and I totally subscribe to that - "If you deserve to be alive, they do too".
No, this is not an ad! 😅
Pretty snazzy, huh? 😏😎 Are you wondering if they are as warm as they look? Hell yeah, they are!