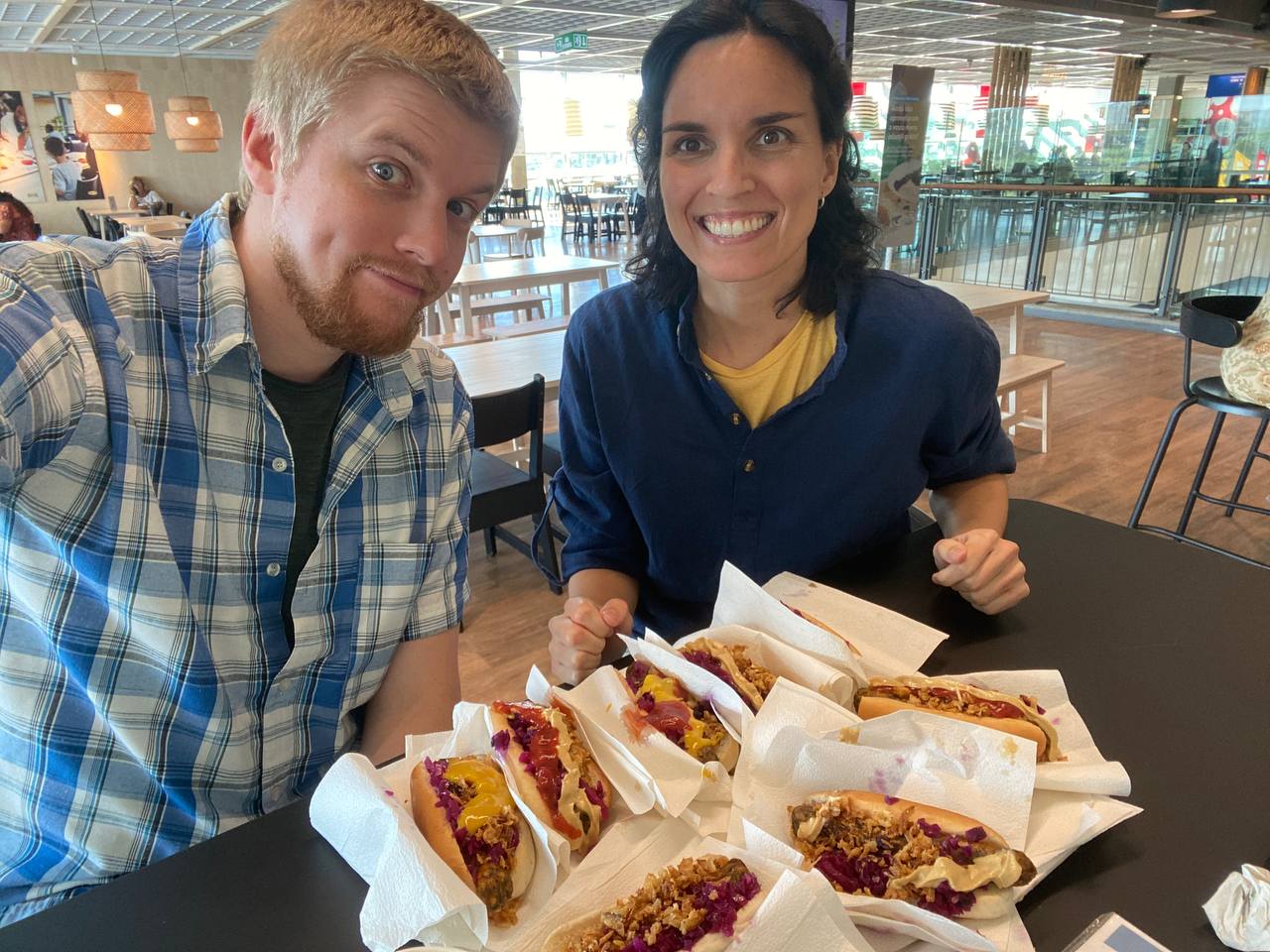 In this week's #notanad series episode - bonus post.
Who has tried IKEA's vegan hotdogs? 😳😱
How delicious are they? They are sooo gooooood! 🤤
As the plant-based balls are - which by the way, really taste like meat!!! 😳😱 I will talk about the yumminess of the plant balls, but this post is about the incredible vegan hotdogs, so let's get back to them.
These hotdogs don't taste like meat - and they are not meant to anyway, they are great on their own merit. They taste like veggies, but really good seasoned veggies! Aaaargh! 🤤 They are made with chunks of kale, lentils, quinoa, onion and carrot.
Want a delicious way to increase the amount of veggies in your or your kids' diet? Try these on your next trip to IKEA - I know you always stop for a snacky snack on their bistrô. 😏 I promise you won't regret it. For what it's worth, my dad is not vegetarian and he prefers these ones.
Aaaand… How cool is that IKEA is even trying to "convert" people by making the vegan hotdogs with (not one, but two toppings) red cabbage and fried onion at the same price of the meat hotdogs with no toppings? 🤯 Sneaky sneaky! 😏
Little subtle environmental and vegan awareness in the form of a budget saving choice. 🤓🧐 I know, I know that their prices are already super cheap, but it's a nice touch, innit? 😏 And don't dismiss this, because we never know what others are going through and "little" save can be a big save to others - specially these days. And even if it is not, it's always pleasant to save money! 😜💸 Tell me you don't try to look for the best deal when you're buying something…
Making people make a more sustainable and animal friendly choice, one hotdog at a time! 🌭 One simple (and budget friendly) decision that will reduce your footprint.
Again, this is not an ad. 😅
Anyways, the planet and the animals thank us for that! 🌍🦥 And in the future so will you!